Every Step Of Your Journey
Once you step into the world of Satori Method, the possibilities are endless.
Whether it's healing yourself, learning how to help others or thriving as a love-centered entrepreneur, we're here to support you on your path.
We'll share with you what works, so you can accelerate your success — trust us, we've tried it all!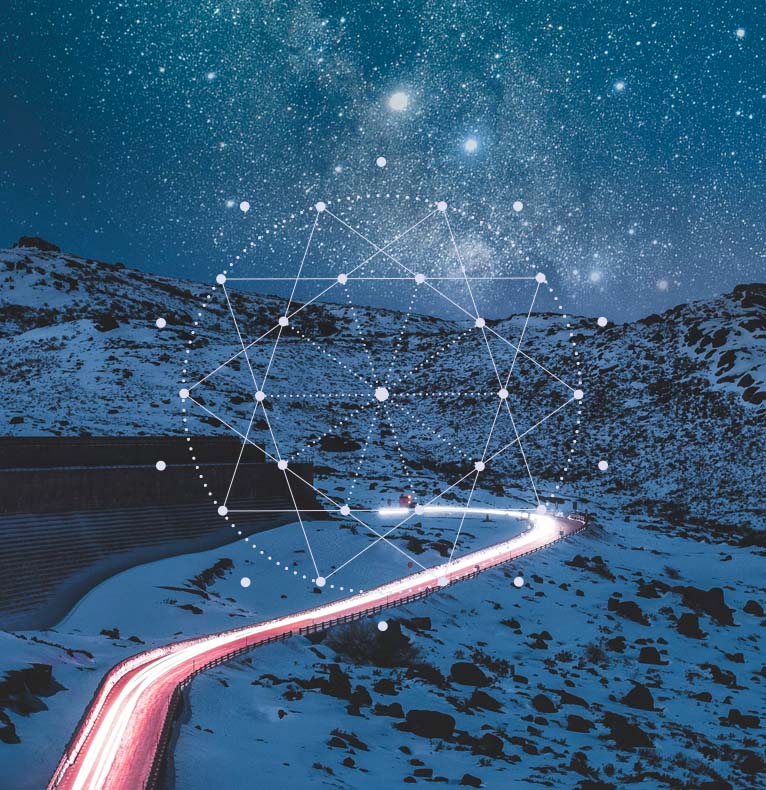 Come Back To Your
Blissful Natural State
(Programs Designed to Raise Your Energy)
Every journey starts with yourself.
If you want deep healing, aliveness and to bloom fully in your life, you're in the right place!
We offer many home-study programs and virtual live classes to help you release pain, heal old wounds and awaken the ecstatic bliss you were born to experience.
Once you raise your energy levels, you'll see how other areas in your life flourish, too! Relationships, vocation, career, purpose and abundance will manifest at a new level.
Explore these two options below to unlock the power of your energy and strengthen your mind-body-soul connection for an unparalleled living!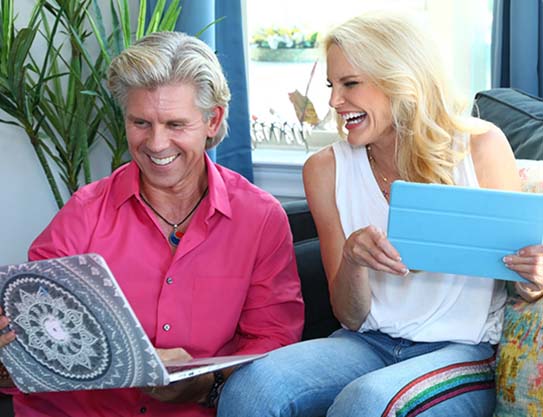 HOME STUDY COURSES
Reignite your aliveness and unlock your body's natural ability to heal itself with one of our energy healing Home-Study Courses. (Get instant access from within our Academy)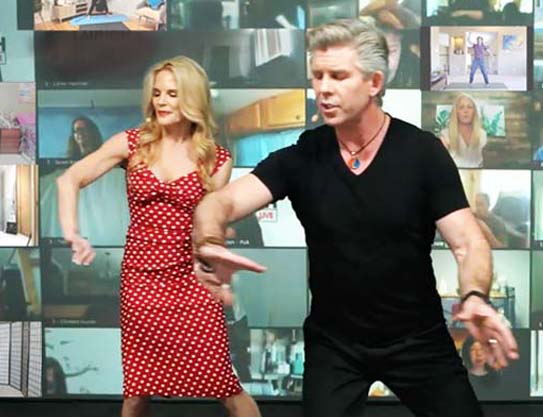 LIVE VIRTUAL CLASSES
Enjoy youthful vitality and appearance at any age. Learn more about our weekly life-force classes held three times per week - plus replays. This is the most popular training and coaching program we offer!
Become A Force
For Good In The World
(Programs Designed to Help You Help Others)
There's nothing more rewarding than empowering others to heal themselves.
If you're already familiar with some of the Satori Method techniques and course work and you feel called to go further and even help others come back to vibrant health and unconditional love… then diving-deeper into the Satori Method curriculum is perfect for you!
It doesn't matter if you're not yet a certified Satori teacher, the principles and tools we'll share with you are universal and will blend perfectly with any other modalities you already love.
See how you can enhance and enrich your path below.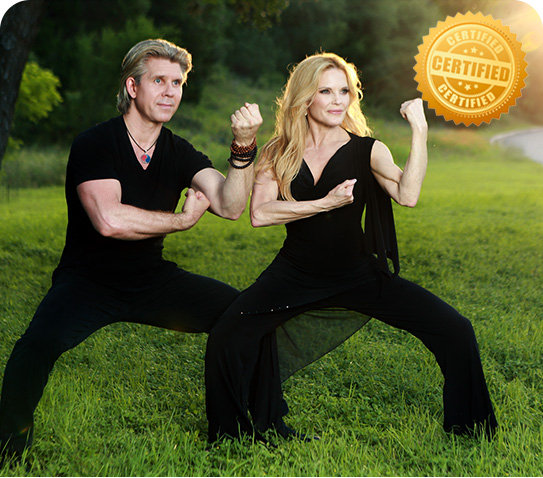 VIRTUAL QIGONG CERTIFICATION
VIRTUAL QIGONG CERTIFiCATION
Ready to step into the world of energy healing? Get certified to teach our in-depth energy healing arts curriculum at the next Virtual Qigong Certification!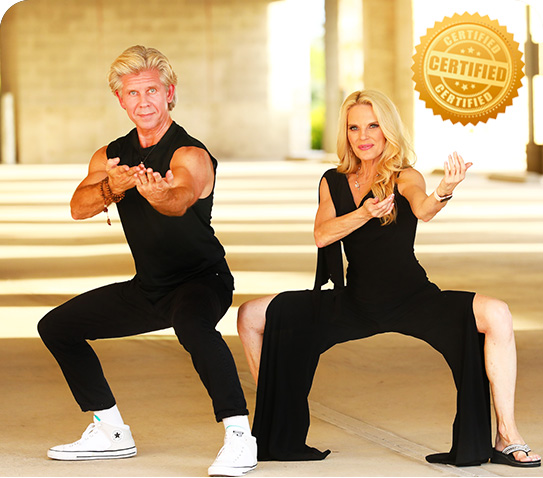 AGELESS MOBILITY CERTIFICATION
AGELESS MOBILITY CERTIFICATION
Help people get out of pain with a type of movement medicine. Get certified to teach our circular joint pain relief curriculum at the next online Ageless Mobility Certification!
Thrive As A Heart-Centered Entrepreneur
(Programs Designed to Grow Your Business)
If you're dedicated to making the world a better place, we're here to help you!
We'll share with you everything you need to know to attract your ideal customers, expand your business and make the impact you know you're here to make.
It doesn't matter if you're not a Satori Method teacher or student, the principles and tools we'll share with you are universal.
Coaches, therapists, healers and anyone looking to make more of a difference in the world are welcome! Together let's transform more people's lives and help them heal.
Register for one of our trainings below and discover how to increase your impact while enjoying the freedom and abundance you deserve.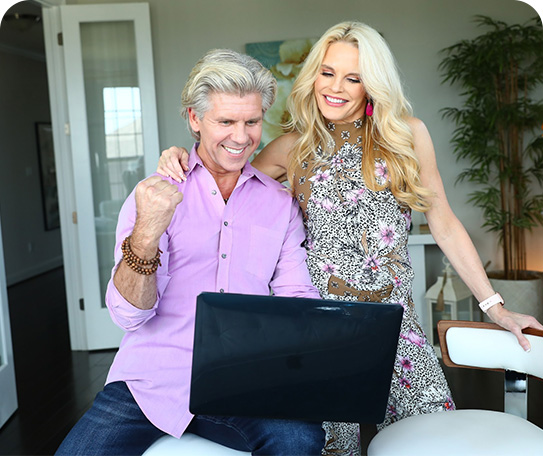 START TEACHING TODAY
Unlock Freedom, Abundance And Autonomy In Your Business at the Start Teaching Today Bootcamp. Perfect for folks just starting out - or if you want to take things to the Next Level.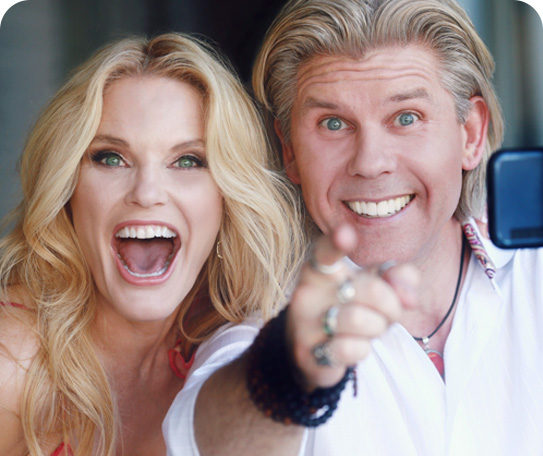 THE GOLIVE CHECKLIST
GO LIVE and ATTRACT Your Perfect Clients! Grab this Checklist with Everything You Need to Know Before, During and After to Run a Successful LIVECAST.
Discover What's Possible
When You Go DEEP
(Programs Designed to Immerse Yourself the Method)
Check out one of our upcoming deep-dive events and discover how to increase your vitality and impact while enjoying all the health, freedom and abundance you deserve.
Our events and retreats have been designed to give you the environment you need to grow – without any distractions – so what you learn actually sticks!
Perhaps you're just looking forward to getting started with energy work – if so then you'll want to Supercharge your body and mind at an upcoming Energy Detox & Reboot FREE Challenge.
If you're someone who wants to take what you know about energy and healing to the next level, or perhaps you're a coach, therapist, healer and you want to uplevel your skills join us for an upcoming event.
Whatever your path at this time – we're here to help you!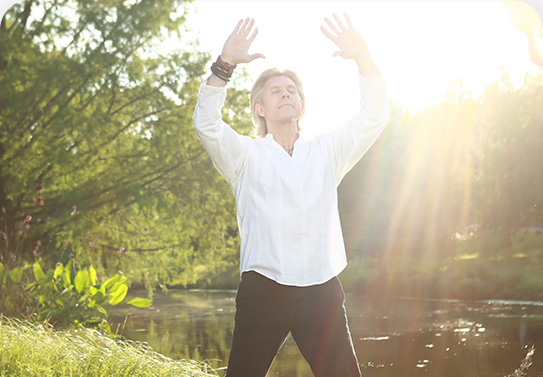 ENERGY DETOX
5 DAY CHALLENGE
ENERGY DETOX CHALLENGE
Reboot your system with our 100% completely FREE Energy Detox & Reboot Challenge!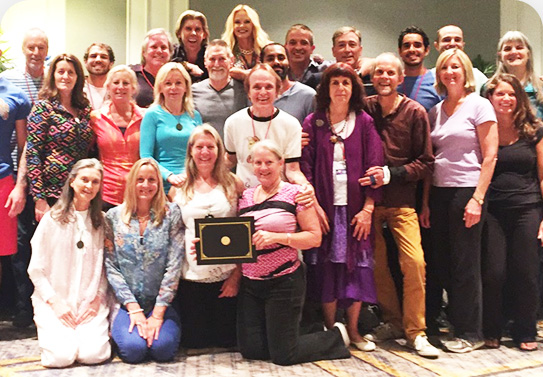 ALIVE & THRIVE IMMERSION RETREAT
ALIVE & THRIVE RETREAT
Take a Deeper Dive into the S.A.T.O.R.I. Method Techniques at our next Immersion Retreat!
Reboot Your System with the FREE Energy Detox Challenge! (Starts July 11th, 2023)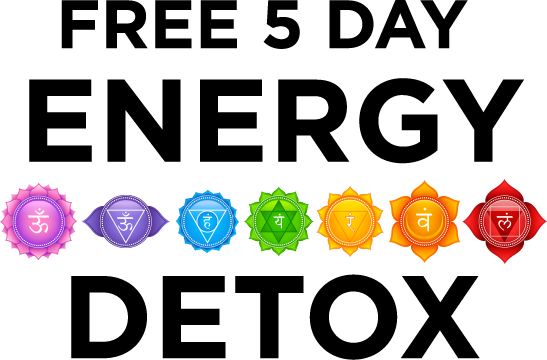 What people are saying...
"I actually work with a few Qigong teachers but every teacher is unique and I enjoyed the course, both the lessons and the stories, and most of all the love, something that you both share with each other and with all of us. To me that is priceless. Always a beginner and always one. Much peace and blessings Tristan and Sabrina."
"Boy this program is the missing piece to all programs! Heaven sent! I appreciate you."
"I am astonished at the feeling of increasing energy in my legs. I am continuing this journey in Qigong from now on."
"This program is mind blowing. I am also learning the standing meditations. Tristan is an excellent master and I'm learning so much... Thank you so very much."
"I'm loving this! I was doing bits and pieces of qigong on my own, but you've really helped to put it all together. I have to remind myself to slow down and take my time and really absorb everything since all I want to do is jump in head first. Thank you again for everything."
"Wow... I've meditated all my life not knowing that is what i was doing.... In all these years of exploring, learning I had not found what you taught today! Super-dooper great; and soooo important for beginners!"